Whitehorse's storied Beringia Interpretive Centre has reopened after more than six months of renovations 1.5 million years in the making.
After years of planning, the centre shut its doors at the end of 2022 to update its main exhibition hall, which hadn't seen significant tweaks since opening 26 years ago.
"(The Great Hall) has undergone minimal changes since the Beringia Centre opened in 1997. And since then, our knowledge of the ice age and Beringia has expanded greatly," says the centre's manager Christie Grekul. "It was time to change the exhibits, modernize them, increase their interactivity and incorporate new fossils and Yukon stories."
According to Yukon palaeontologist Grant Zazula, the centre's new exhibits will include stunning artwork, multimedia presentations, new fossils and hands-on experiences.
READ MORE: Yukon's Sign Post Forest is officially 'KitKat famous'
"We're going to trace the history of mammals in the Yukon — life in the Yukon — from about 1.5 million years ago up until the present day," Zazula says.
"People will get a chance to see fossils collected in Old Crow of North America's first mammoths' teeth, showing when the first mammoths crossed the Bering Land Bridge. This was the first group of mammoths to move from Asia — and (the fossil is) from the Yukon, and that's cool."
In addition to the ancient mammoth teeth, fossils from giant camels and the mummified remains of a black-footed ferret will also be displayed, along with a jaw bone from a prehistoric species of giant beaver that Zazula is particularly fond of.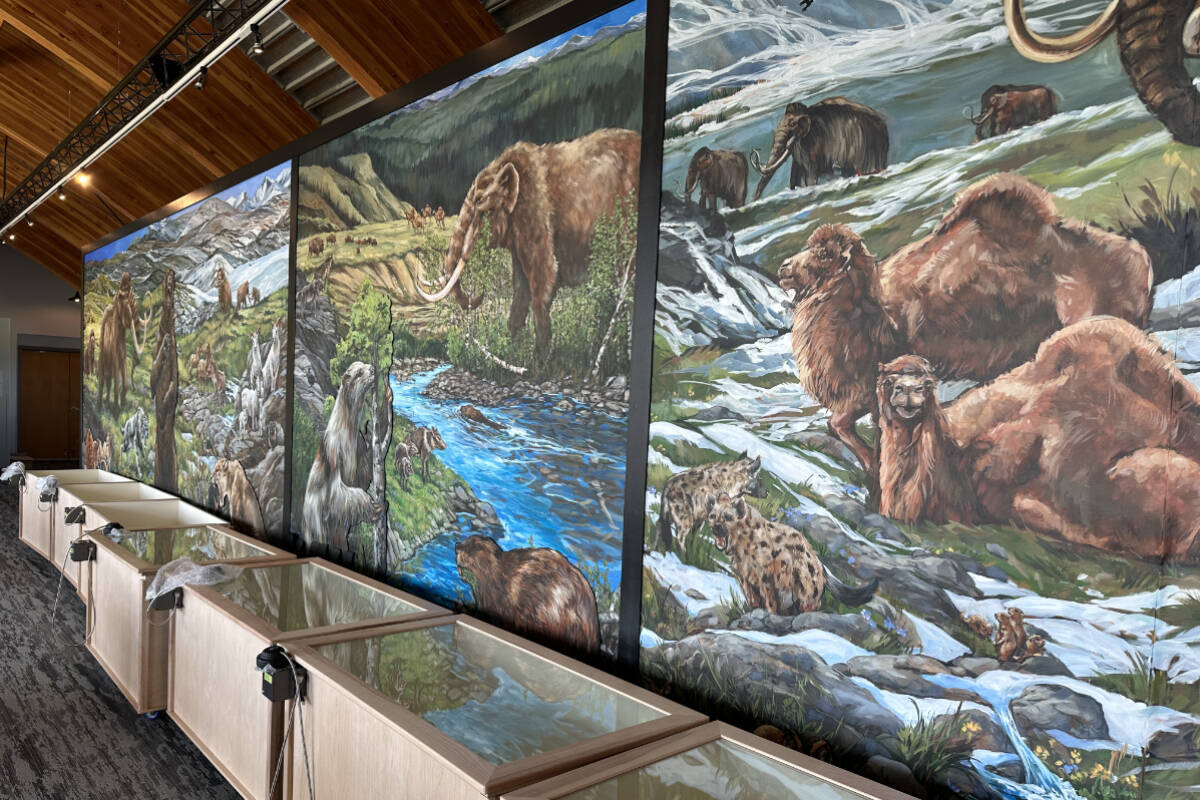 Seven short videos featuring some of the top Beringia-focused researchers are also among the centre's refreshed offerings. The two-to-three-minute videos are integrated into the new exhibits, which take viewers back in time to experience the Yukon 1.5 million years ago.
READ MORE: Successful 'treasure hunt' recovers 1930s-era cameras abandoned on Yukon glacier
Speaking as to what he hopes people will take away from the new exhibits at the Beringia Centre, Zazula says, "I want them to be proud that they're from the Yukon and that this story is told in the Yukon by Yukoners. (It's) based on lots of hard work by people in the Yukon and contributions from First Nation communities."
Smaller, but significant, changes made over the years have increased the relevance of the centre's content and showcase recent discoveries.
In 2019, Beringia Centre staff developed a 17-minute educational film to share with visitors in the facility's 200-seat theatre.
In 2020, the mummified remains of a wolf pup discovered in 2016 — dubbed Zhùr — were put on display.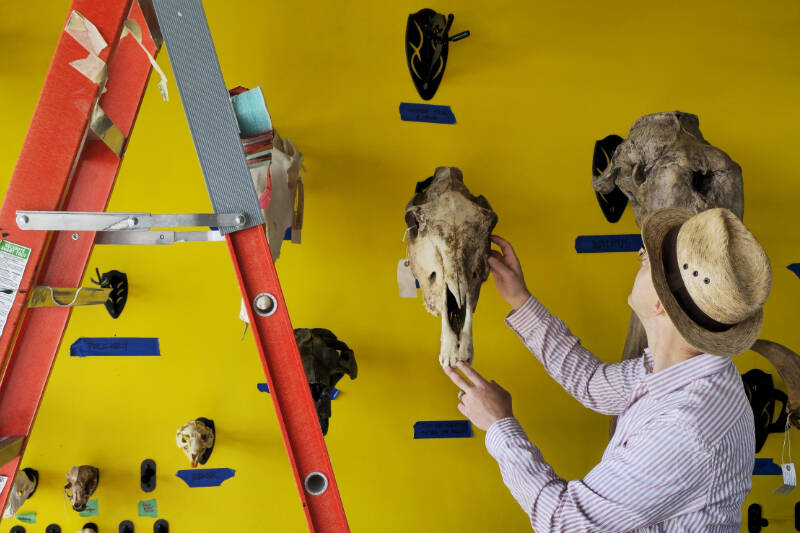 If you go:
The Beringia Centre is open Tuesday to Saturday from 10 a.m. to 5 p.m. at Kilometre 1423 Alaska Highway, Whitehorse, Yukon.
Admission is $6 for adults, $5 for seniors, $4 for students (with valid ID) and free for children age 5 and younger.
Plan your visit at beringia.com or call 1-867-667-8855 for more details.
Plan your adventures throughout the West Coast at westcoasttraveller.com and follow us on Facebook and Instagram @thewestcoasttraveller. And for the top West Coast Travel stories of the week delivered right to your inbox, sign up for our weekly Armchair Traveller newsletter!