With the snowpack banished from the Yukon's main community centres and the mercury climbing across the territory, it's no secret that summer is well and truly on its way. For many, the arrival of warmer weather heralds the return of camping season and outdoor activities. For others, though, it announces the start of music festival season.
To help music fans prepare for the headbanging, shoe-tapping and hip-swinging good times ahead his summer, here's a guide to the territory's three major musical celebrations to come: Dawson City, Keno City and Paradise music festivals.
Dawson City Music Festival
The Yukon's longest-running music event — and arguably its best known, Dawson City Music Festival will hold its 45th edition from July 21 to 23.
The 2023 event is scaling up its musical offerings following two years of toned-down festivities due to COVID-19, which also caused the festival's first-ever cancellation in 2020.
However, the music fest's website cautions that this year's gathering will still fall short of what many might consider a "full festival" and no performers have been announced.
First held in 1979 as an intimate, two-day gathering of friends, Dawson City Music Festival has attracted some notable Canadian acts in the decades since its inception, including The Constantines, the Juno Award-winning Barenaked Ladies and the Crash Test Dummies.
Keno City Music Festival
Being held from Aug. 4 to 6, Keno City Music Festival is a free event that showcases the musical talents of performers of various genres, from country, blues and folk to electronic, hip hop and good ol' fashion rock 'n' roll.
The grassroots festival has been held in its namesake community almost annually since 2015, pausing for two years in 2020 and 2021 in response to the pandemic.
According to organizers, the lineup for Keno City Music Festival's 2023 edition will boast roughly 25 acts, with names like Patrick Keenan, Sophie Noel, Big Fancy and Elijah Bekk being tossed around.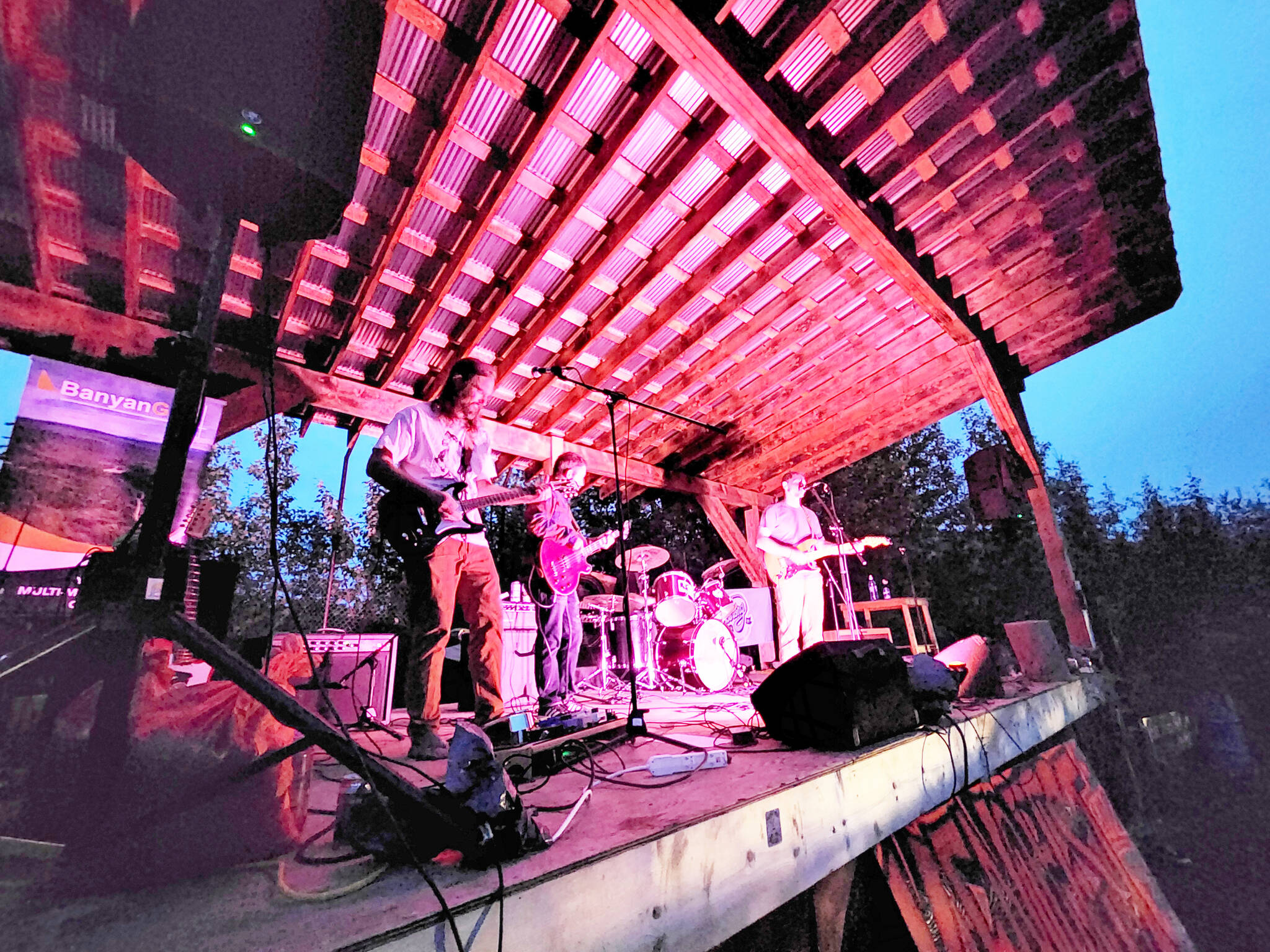 And while the music fest is free to attend, organizers note that any money raised through merchandise sales or tips will be divided among the performers.
"We're a grassroots event and our main goals are to get the participating musicians as much compensation as we can and that everyone has a good time and stays safe," festival producer Cud Eastbound said.
The festival, which has drawn as many as 500 people in previous years, offers free onsite camping, although campers are reminded to bring enough water, food, fuel and other supplies.
Paradise Music Festival
The 18th Paradise Music Festival will draw up to 400 electronic music fans to Kettley's Canyon from Aug. 4 to 6.
Headliners for the festival's 2023 edition are A.Skillz, Fort Knox Five, Sivz, Kytami and Phonik Ops, Lion-S, Hoola, Thug Shells and DJ Dopamine. Just under 60 per cent of the festival's full lineup hails from the Yukon.
"Our headliners cover a broad range of electronic music genres — house, breakbeats, drum and bass, glitch, hip hop, Balkan, downtempo. What's really unique about this lineup is that five of our nine headliners are big-festival performing female artists," organizer Ksenia Jack said.
"Every year, Paradise aims to hit well above the — unfortunately still very low — male/female ratio for performing artists at electronic music festivals, and this year, we're very excited about the quality of the lineup."
The event has been held annually since 2005, although the 2020 and 2021 showcases were held online in response to COVID-19. According to organizers, it is the only electronic music festival in the territories.
Onsite camping is offered at the festival grounds this year, along with workshops and activities such as yoga.
Plan your adventures throughout the West Coast at westcoasttraveller.com and follow us on Facebook and Instagram @thewestcoasttraveller. And for the top West Coast Travel stories of the week delivered right to your inbox, sign up for our weekly Armchair Traveller newsletter!