November 13, 1952 - June 30, 2018
A Yukon Trailblazer - Shirley was born in Mayo November 13, 1952 to Alice and Wesley Buyck. She was the 4th child to Alice and 1st Child to Wes. She was born into a large family. 7 sisters and 5 brothers. Shirley met her husband Henry working at the Stewart Crossing Lodge, moving to Dawson, where they were married in 1972. Two years later, Shirley and Henry moved back to Mayo where they welcomed a son Ryan, and 11 months later a Daughter, Marcia Dee Dee.

Later as a single mother, Shirley was determined to make the best life she could for herself and her children. She worked as a probation Officer in Mayo and when she decided to challenge herself she joined the RCMP. She was in the force for 30 years and retired just 5 years ago. In true Yukon trail blazing style, Shirley was the first, First Nations woman in the Yukon to become a member of the RCMP. She was very fortunate to be able to serve all her years as an officer in the Yukon, known as "Speed Gun Katie". Shirley was very well respected, and well known in the communities, she was known to be stern and yet had a heart of gold, helping those who needed a hand. Her generosity with her time, her energy, her advice, and in so many other ways provided invaluable support to a remarkable number of people. Shirley was always very independent and worked hard to raise her family.

She always had her door open for anyone to visit or stay. She never closed the door on a friend in need, being one of the oldest of 13 kids, she felt the need to take care of everyone, though it was not always her responsibility. Her dedication to family and friends, and her sense of humour will always be remembered by those who knew her. She managed to raise a family as a single parent, have a full-time shift work job, show up to everyone's activities, had every neighbourhood kid over playing at her home, helping family with their children, and adopting 2 of her brother's boys.

She exposed her children, and her sisters, to many experiences and we all loved to travel with her, first the exciting trips to the big city of Whitehorse (when we lived in the communities) to, Florida, China, Mexico, California, and many other places. She sure loved to travel. Everyone thinks they have a great mom, but as kids, we KNEW we had a great mom because everybody told us so. She mothered all our friends who came to the house, even those with perfectly great mothers of their own. In October mom was diagnosed with cancer and the biggest battle of her life was to begin. With her family beside her we all fought, loved, and supported her. Her sense of dignity, pride and stubbornness was never so tested; or well so demonstrated even in the final week and days of mom's life. Even with a body riddled with cancer and pain, she would still wake up each day, put a smile on her face no matter how tired she was and would interact and laugh with those who came to visit. Mom was always independent, determined and in control of her life. With courage, strength and a strong will she faced death on her own terms and conditions.

She was a true trail blazer and inspiration to all of her family and friends. Thank you to everyone who has supported our family during these last few months, during mom's short illness with cancer. Mom was a fighter and battled with all the strength and courage we all knew she had. She will be greatly missed. Service in Whitehorse, will be held at the Kwanlin Dun Nakwat'a Ku Potlach House, on Saturday July 7 at 2 p.m. Then we will bring Shirley home to Mayo, for a service July 14 at 2 p.m at the Community Hall.

In lieu of flowers, please make donations to the Cancer Society.

God saw you getting tired,

When a cure was not to be.

So He wrapped his arms around you,

and whispered, "come to me."

You didn't deserve what you went through,

So He gave you a rest.

God's garden must be beautiful,

He only takes the best

And when I saw you sleeping,

So peaceful and free from pain

I could not wish you back

To suffer that again.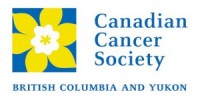 Canadian Cancer Society of BC & Yukon