At six-feet-five-inches tall, Canadian comedian Sunee Dhaliwal is hard to miss.
So, DON'T MISS one of the fastest-rising stars on the Canadian comedy scene, performing live in Whitehorse, along with talented local Yukon comics, April 21 and 22!
Hosted and produced by Stephen McGovern, Sunee Dhaliwal will headline two sets per night – 7 and 9:30 p.m. in the Boiler Room at the Yukon Inn.
A national touring headliner, Dhaliwal has graced stages worldwide, including Canada and the U.S., as well as London, India and China.
"I saw him perform in Whitehorse back in 2009, and he was already headlining," McGovern says . "He's a large, fun-loving teddy bear of a man who's always the life of the party!"
Dhaliwal's personality and unique sense of humour have made him a club and crowd favourite wherever he travels. Think of the funny guy in high school who both the jocks and the nerds liked.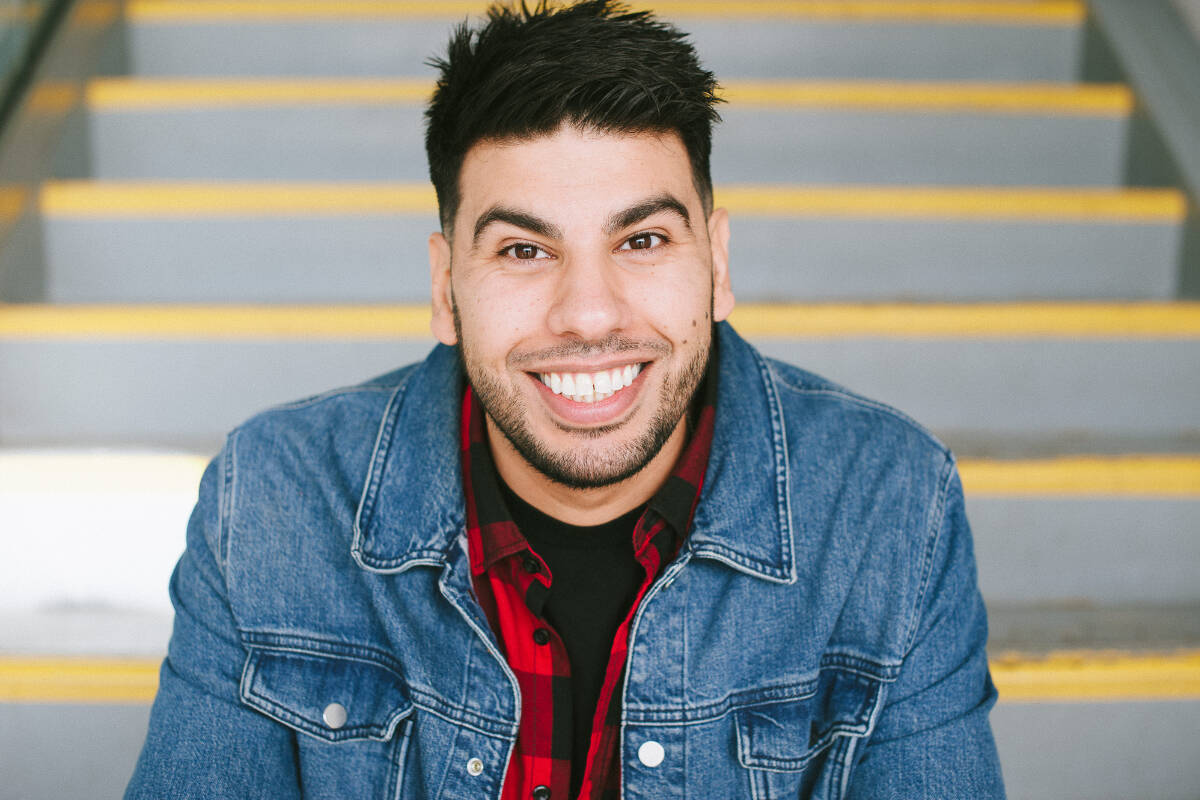 In addition to performing in comedy festivals such as Montreal's Just for Laughs Festival, the Winnipeg Comedy Festival, the Halifax Comedy Festival and JFL Northwest, Dhaliwal has worked with such talents as Tom Segura, Jim Belushi, Bryan Callen, Tony Rock, Mike MacDonald, Jo Koy, Russell Peters and Charlie Murphy.
"Sunee delivers super-witty, high-energy comedy about his life and growing up in Canada," McGovern says. "He immediately meshes with the crowd, and he's so upbeat you can't help being in a good mood around him!"
Dhaliwal can be heard regularly on XM Radio and can be seen in his very own Comedy Now! special, which airs on CTV, as well as on CBC's The Debaters.
"Sunee Dhaliwal may just be the fastest-rising star on the Canadian comedy scene," raves Global TV. "A Rising Comic Star!" says The Post.
The sky's the limit for this rising star, and a few years from now, you'll be saying "I saw him when…" – but only if you catch him live in Whitehorse in April!
Beyond Dhaliwal, "the feature acts for all four of these shows will be a different local talent from the Yukon, which is very unique and cool, so come check it out!" McGovern says.
Find out more on Facebook, get your tickets on Eventbrite, and don't miss your chance to see this hilarious headliner and support local talent this winter!