Tibetan monk Khentrul Lodrö T'hayé can't recall how many times he's been to the Yukon, but he's confident the number is "at least 10," he tells the News ahead of his upcoming visit to Whitehorse.
Known to his followers as Khentrul Rinpoche, the spiritual leader was born in eastern Tibet in 1965. As a young man, he received training in Tibet and India on Buddhist philosophy before moving to the United States in 2002 to start a traditional school for studying Buddhist philosophy. Today, he is based in Arkansas and boasts followers across North America — including the Yukon, as well as in China, Australia and South Africa. The group of practitioners in Whitehorse is the monk's only "practice group" in Canada.
Visits to see his practice groups in the Yukon and neighbouring Alaska are something the now-U.S.-based monk greatly enjoys and looks forward to. The sense of community, friendly locals, abundant wildlife and laidback vibes found North of 60 all resonate with him. The region also reminds him of his homeland.
There are certainly similarities between Tibet and North America's Northwest. Both areas are sparsely populated and home to towering peaks, wide open spaces and abundant wildlife. Like Tibet, the northern reaches of our continent are also steeped in ancient traditions from cultures that have called the land home for millennia.
"I like to go to Alaska and the Yukon because, in many different ways, it is similar to Tibet. It's a big, huge land — lots of empty land, and the population is not that big […] The land is peaceful, the people living [there] are very peaceful and the mind is peaceful," Khentrul Rinpoche says.
He also feels a close connection to the First Nations communities in the territory.
"From Tibet, I'm also like, technically, a First Nations [person] there on that land. And so, I've met with quite a few First Nations individuals and have had conversations and done ceremonies with them. And I always feel very close in my heart, like meeting, you know, in a very familiar, kind of special way," Khentrul Rinpoche says through his translator.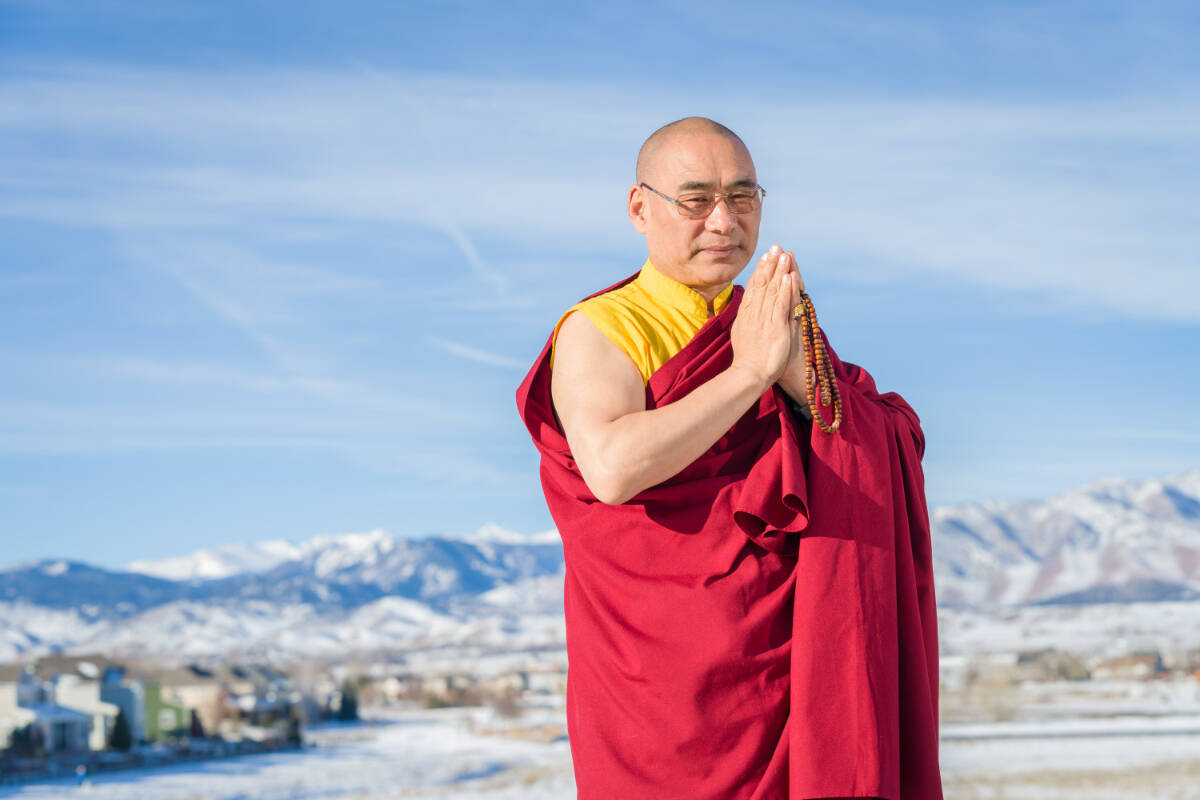 For the first time since the pandemic kicked off in 2020, Khentrul Rinpoche will return to the Yukon this month. He will be hosting an evening talk and book signing at the United Church of Canada in Whitehorse on Sept. 22 from 7 p.m. to 8:30 p.m., where he'll discuss the human mind's potential and topics from his first book, The Power Of Mind, published in 2022.
"[Khentrul Rinpoche] will spend an hour talking about the book, which is based on the mind training [Lojong] teachings, specifically, the 'Seven Key Points of Mind Training.' Following the talk, he will be available to autograph books. Mac's Fireweed Books will be on-site selling books if anyone wants to purchase a copy and then have Rinpoche sign it," Stacey Jones, the coordinator of Khentrul Rinpoche's Whitehorse practice group, tells the News via email.
Speaking to how the event will differ from other book promotional events, Khentrul Rinpoche's translator, Paloma Lopez Landry, says that attendees will leave the event with an understanding of the book's message as well as methods to help better integrate its content into their daily lives.
"What people have found about the book talks is [they're] very different than your typical book talk. Like normally you go, and the author talks about the book, and they might read a passage or two, but Rinpoche actually gives a synopsis […] and gives people some methods for working with their mind, so that when they leave, they have tools they can bring home," Lopez Landry says.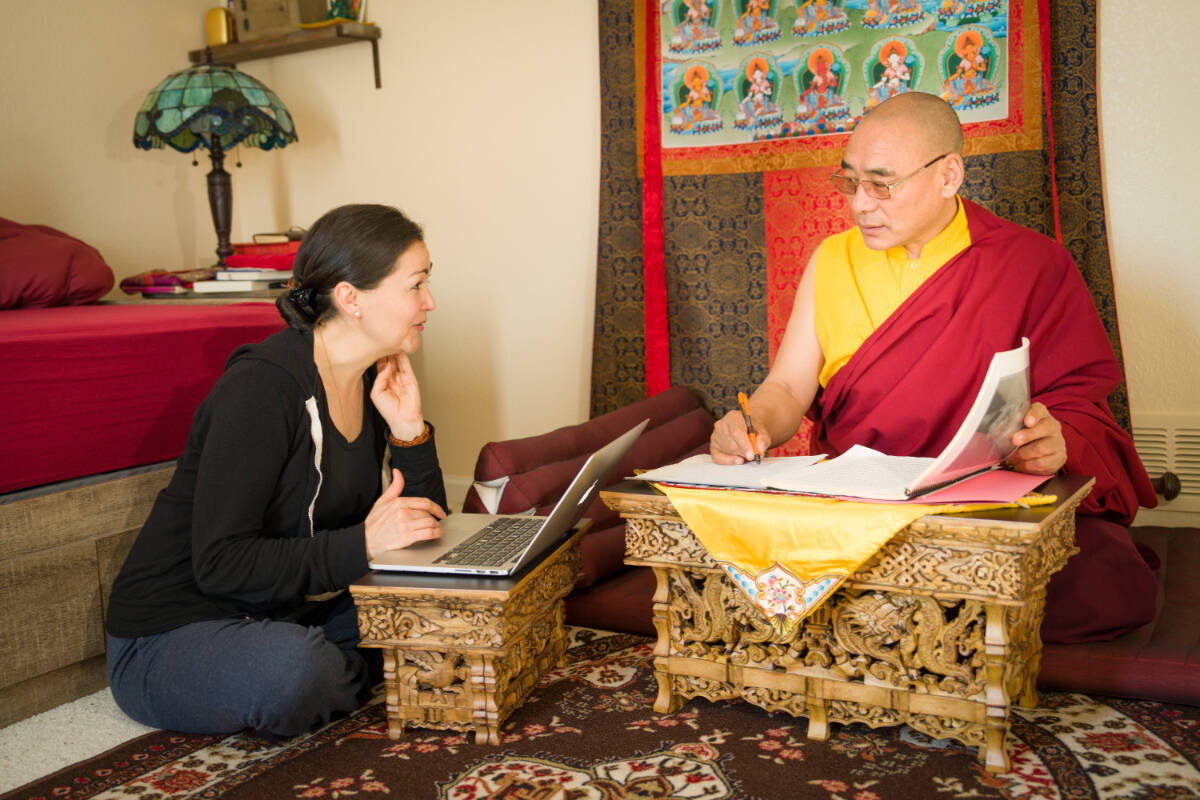 Khentrul Rinpoche's teachings, distilled to an exceedingly simple form, revolve around the idea that the human mind's actual nature is positive and that the potential to access positive qualities exists within all people. By accessing these positive qualities, Khentrul Rinpoche teaches that one can discover "true happiness," a state of joy that is not reliant on external circumstances.
"These teachings are universal to everyone. You don't need to be Buddhist or any spiritual belief or tradition or non-religious. They're teachings based on the way things are […], and so that speaks to everyone," Khentrul Rinpoche says. "What I am speaking about is something that we all already have, which is the natural and innate positive qualities that are always present as the nature of our mind. And so I'm providing some tools for us to be able to access those on our own."
This message has resonated with his followers around the globe and regularly results in large crowds coming to hear Khentrul Rinpoche speak. One such group of devotees played a significant role in the creation of the spiritual leader's book.
"How [the book] came about was actually a live teaching on mind training […] which I was giving in Connecticut, and I had been giving this teaching around the country for many years. And on that occasion, we had a hall rented for 120 people, and so many people showed up that 60 or 80 had to be turned away," Khentrul Rinpoche says.
He continues, "The teachings went really well, and everyone was very inspired by them and wanted to do a transcription so that those who had missed the teaching or other people could have access to the teachings. And it took, you know, several years, but once the transcription was finished, then everyone thought this is such a great teaching, we should make it into a book."
The Tibetan Buddhism teacher notes that The Power Of Mind hones in on the idea that both wisdom and compassion are necessary in the pursuit of peace and happiness. The book also explores transforming adversity — suffering, physical and mental pain, anxiety and loneliness — into a source of well-being.
"Great compassion is wanting ourselves and others — all beings — to be free from suffering and to experience a peace and well-being that comes from finding freedom from suffering. But compassion alone is not enough, we need wisdom to be able to do that. So, the two are intertwined. We have to have both the wisdom and the compassion together," Khentrul Rinpoche says, adding, "That is the principal theme of the book."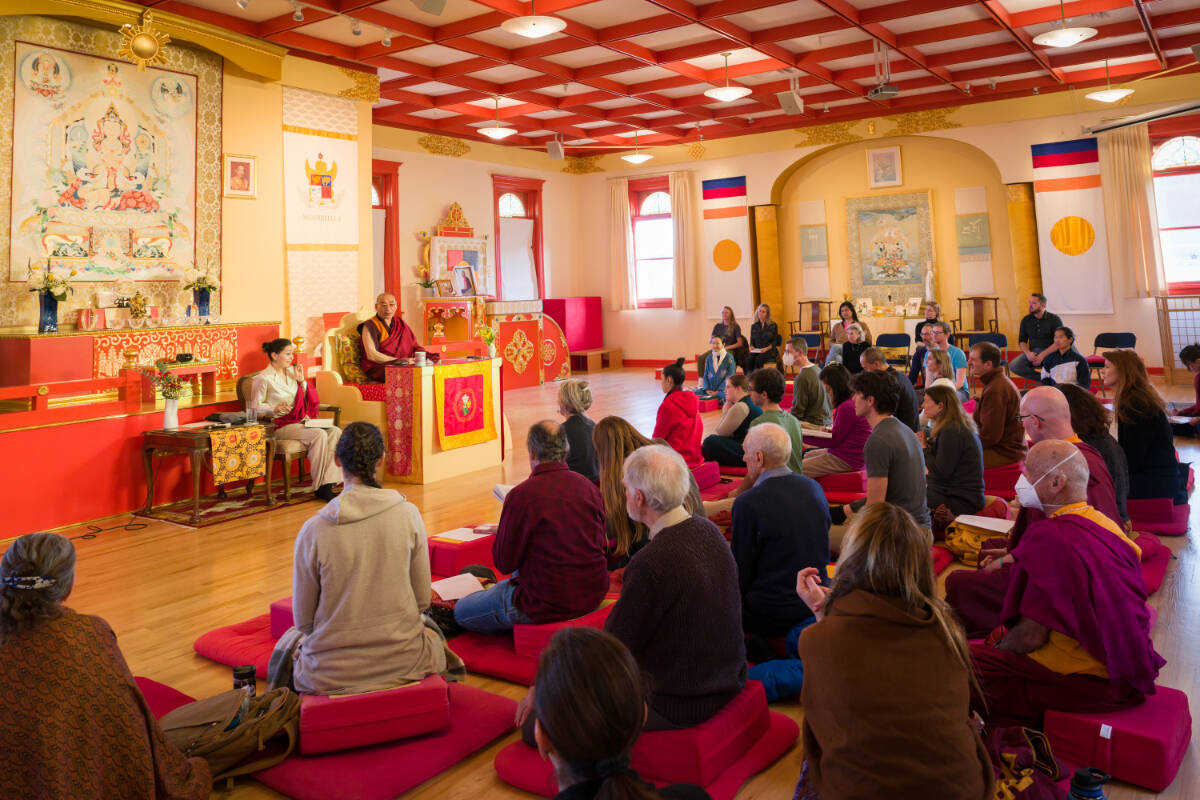 Khentrul Rinpoche's upcoming visit to Whitehorse is just the latest stop in a book tour that has seen him visit prestigious centres for higher learning — Harvard and Oxford universities — and countless bookstores this year. Following his evening book event, the Tibetan Buddhist monk will helm a two-day teaching program at the Sternwheeler Hotel on Sept. 23-24.
Asked if he has any advice for Yukoners, both Buddhist and non-Buddhist alike, that they can draw upon in their daily lives, Khentrul Rinpoche says that people should not hate adversity and that the more thin-skinned and sensitive we are, the more significant the harm we will experience.
"Don't hate on the disliked circumstance or the suffering."
Contact Matthew Bossons at matthew.bossons@yukon-news.com