Poutine in Saigon? Absolutely! That's what Justyn Wesley's Phatcat Kitchen in Vietnam is famous for, along with his R&B, soul and hip-hop crooning.
Wesley, who hails from Toronto, has arrived in Whitehorse to share his talents at the 506 All Day Grill. On Oct.13 from 5 to 11 p.m., and Oct. 14 and 15 from 11 a.m. to 11 p.m. Wesley will be serving up a vibrant refresh of the menu, with a side of incredible singing.
"I'm collaborating with 506 All Day Grill to update the current menu and to bring my twist of comfort food classics. I'll also be singing live R&B and soul music at their menu launch event, called Taste & Tunes," he says. Some of his classics are his classic poutine with fresh-cut fries, hand-made gravy and real Quebec cheese curds.
He arrives with his wife, Chau Nguyen, who has been with him on this life journey and in this exciting event at the 506 All Day Grill in Yukon.
506 All Day Grill prides itself on iconic and soulful cuisine that features everything from pork schnitzel, homestyle breakfasts from eggs benedict with cheddar cheese and avocado or homestyle breakfast bowls, to BBQ baby back ribs with baked pasta or beer-battered haddock, to Wesley's classic poutine which is also a part of the new 506 All Day Grill menu.
Wesley will come in to refresh the menu while still keeping the core of the 506 menu, and will also pop in from time to time to help oversee the new change.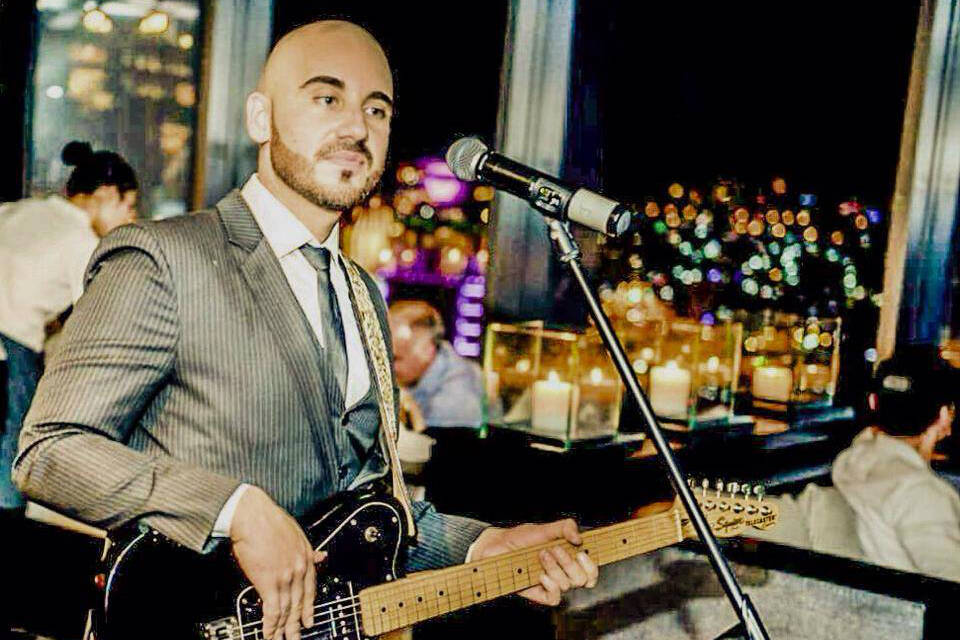 Music and Food make great partners
"When I was in Vietnam, I started my restaurant selling mostly western-style foods in a local neighbourhood. I brought foods like poutine, smoked ribs and burgers to Vietnam for the locals to enjoy," Wesley says.
He's bringing back a knowledge of food and running a restaurant, as well as his impressive singing talents. Justyn auditioned for Canadian Idol with the song Some Kind of Wonderful by Grand Funk Railroad, and advanced to the Top 22. Find his music online on Facebook, Soundcloud and YouTube.
"I have two great passions, music and food, so I naturally combine them. Having a restaurant in Vietnam has taught me to be resourceful with food and make something truly original, and my love for music is right there with my love for food," Wesley says.
Wesley, who currently lives in his hometown of Toronto, lived in Vietnam for a number of years in the 2010s. He had a full-time gig playing music in hotels, and when he and his wife got pregnant with their first child, he took a break from touring to launch Phatcat.
"Everything I choose to do with food is something I would love. I like to give my food love and that is what it is all about," Wesley says.
For more information about 506 All Day Grill, call them at 1-867-383-2506, visit them at 506 Main St., Whitehorse or online at 506alldaygrill.ca and on Facebook.